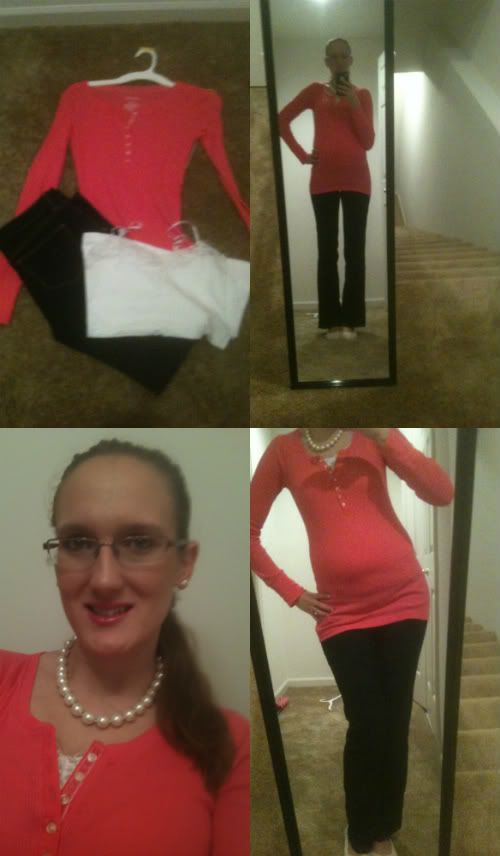 Pink

Long Sleeve From Target-14.99 but used 10.00 gift card. So paid 4.99
White Lace Cami From Old Navy~5.40
Flirt BootCut Jeans From Old Navy-18.43
Pearl Earring From CR~4.00
CL by Laundry Genuine Flat From DSW~ 39.95~ I got them for 27.96 after my employee discount
Hello Everyone. Happy Friday. Today was a very good day. Work was good. I was able to get a lot of stuff out today. Then after work I sold my car. So hubby could get a new truck. I will be taking his car. Which is fine with me because it has heated seat. Then to end to day we went and saw Real Steel. It was such a great movie.
Today Breast Cancer item is Dannon Cup of Hope.
I HOPE YOU ALL HAVE A GOOD FRIDAY AND WEEKEND.