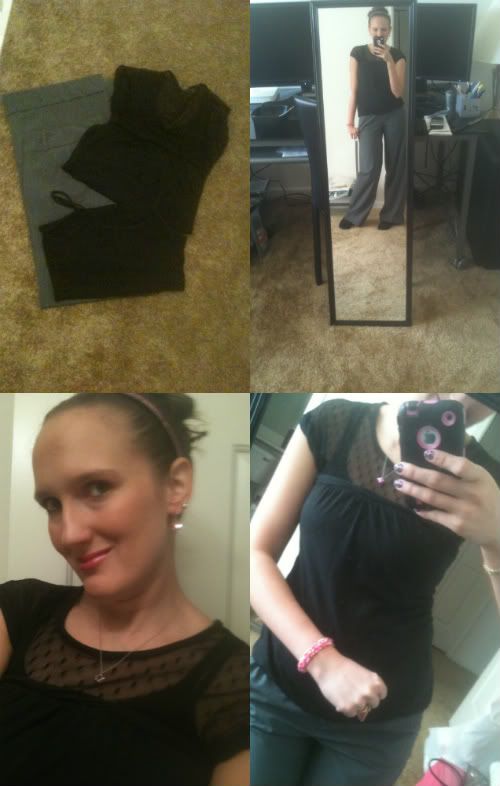 REMIX OUTFIT
Black Shirt with mesh From CR~6.99 on clearance
Black Cami From Victoria Secret ~ 14.50 or 3/30
Gray Wide Pants From New York Company~ Christmas Gift From Oma or Parent
Pink

Headband From a store in Germany
Pink

Earring From H&M
Pink

Bracelet Homemade By MIL Peggy
Necklace From Swagbuck ~ FREE
CL Shoe From DSW for 27.96
Hello Everyone. Happy Thursday. I had no idea what I want to wear today. So I just grab my grey dress pant and a mesh shirt. Add pink to it and bam. I have a cute outfit on. At least I think so.
So now on to Awkward and Awesome Thursday.
My

Pink

Item-no picture of the earring or headband.
Awkward
~Having maintain come out to fix a light bulb to my closet. To find out there is a another light switch that I need to keep on.
Awesome
~ That the Detroit Loins our 4-0
~ That my Parent are coming over for Dinner on Sunday