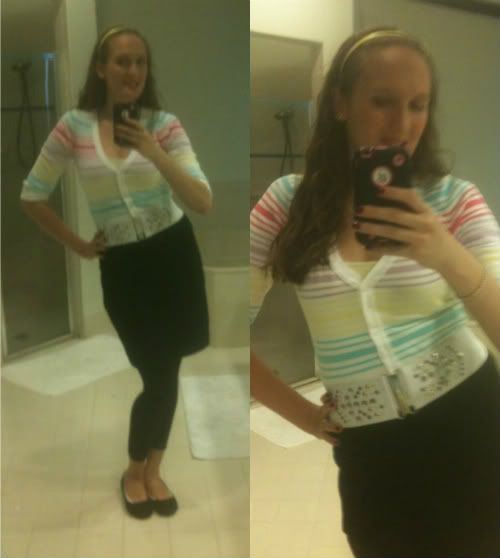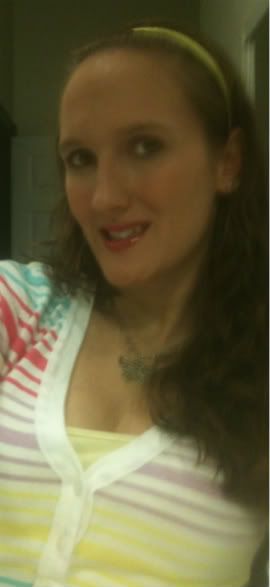 REMIX OUTFIT
Black Lace Legging From CR~6.00 plus 40% off
Necklace From Target~1.00
Headband From The PX~2.99
White Belt From Target~3.74
Hello All. I hope you all are doing well. Work was good but I sounded like a broken record due to a reward system was down all day. Hubby did get some HUGE NEW today. Which I won't be able to blog as much as I do because I'm moving to a different state. Which I can say where to yet. Due to I want to keep it a secret from family members. The only family members that know are my dad and my MIL Peggy. Which I couldn't keep it from them any longer. I knew this move was coming as of July 1st. I will say I super happy about the move and scare at the same time. I hate moving. Which I do it ever 3 years or so due to Hubby work with the Military.
I promise I will try my best to read your blogs and post. We have a Realtor coming out on Thursday to put our house on the market.
I HOPE YOU ALL HAVE A GOOD TUESDAY.