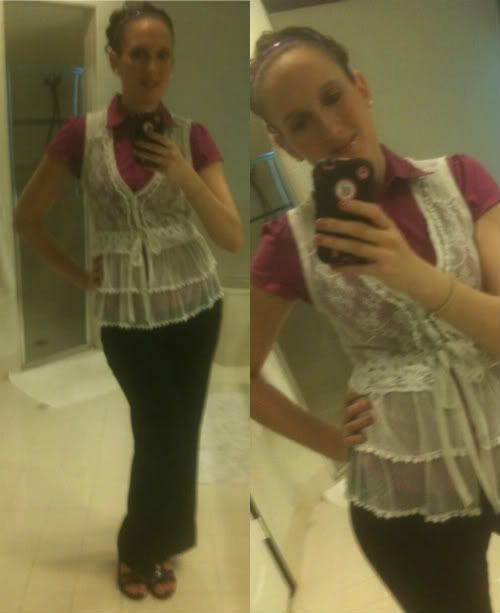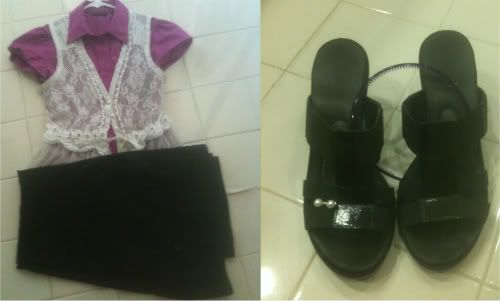 REMIX OUTFIT
Black Gap Favorite Dress Pants Gift From Oma or Parent( LOVE THESE PANTS)
Earring From CR~4.00 w/40% off
Goody Purple Hand-bead From Target~ 2.99 for 6
Dr Scholls Shoe From DSW~18.88
Hello Everyone. I hope you all had a good Sunday. I try to put this up before work but photobucket wasn't working. So when I got home from work at 12am. I try to use photobucket again and still no go. Since I had a sore
throat
coming on I decide just to go to bed. A co-worker told me that I could use my lace vest as a lingerie piece. Over all I had a good day yesterday. I just got a sore
throat
. Which I going try to get rid of it today. Soup will be my best friend today.
P.S. This is the first time that I wore this lace vest with a color shirt under it. I even asked Hubby if it looked good together.
I HOPE YOU ALL HAD A GOOD SUNDAY.