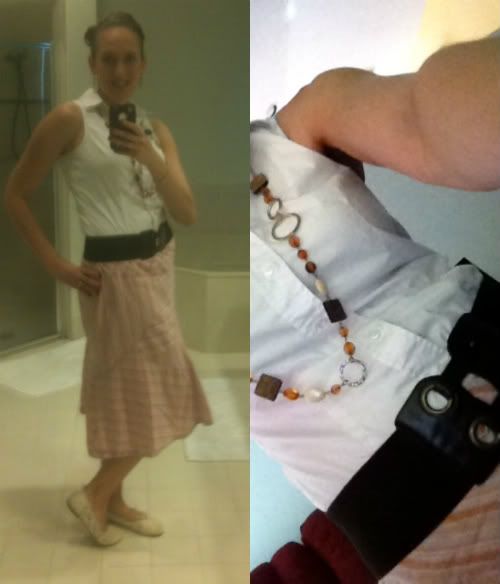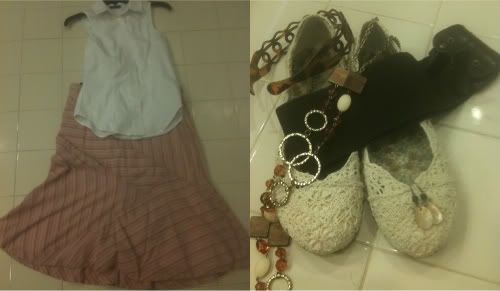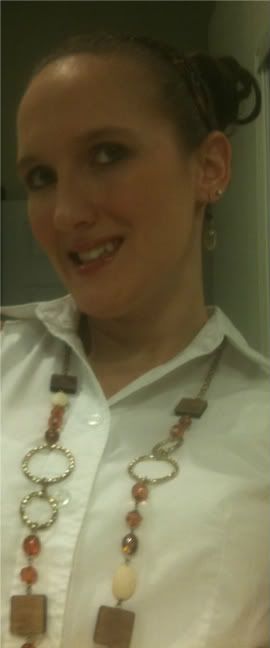 REMIX OUTFIT
Necklace From CR~7.99 I got it for 50%
Earring From Fashion Bug~ They were a Gift From my Oma
Headband From A Dollar Store or Gift not sure.
Brown Belt From Another Shirt I own
CL by Laundry Genuine Flat From DSW~ 39.95~ I got them for 27.96 after my employee discount
Hello Everyone. I"M DONE WITH 30x30 Round 2. I'm happy that this challenge is over with. I had so much fun doing this again. I did notice that I had some trouble with my day off outfit but over all I think I did a good Job. So we got told at work yesterday that the dress code is change on July 15th. Which is this Friday. Which I'm so happy it change on Friday and not today because if it was today I would be breaking Dress Code. What some of the change are Woman can no longer where sleeveless tops and city short. We might be able to wear Jeans every day. We just have to wait until are store manger gets back from vacation to see if she going to approve it or not. The dress code say we can. So to wait in see what happens.
On other news. I'm going to ask today about get a transfers to another DSW. In the state I'm moving to. Wish me luck, Next Thursday I will be putting in my 2 week notice. So I have gotten asked when I'm moving. Well I'm moving in 4 weeks. Which I have to start collecting box from work. To pack the house up.
I HOPE YOU ALL HAVE A GREAT WEDNESDAY.