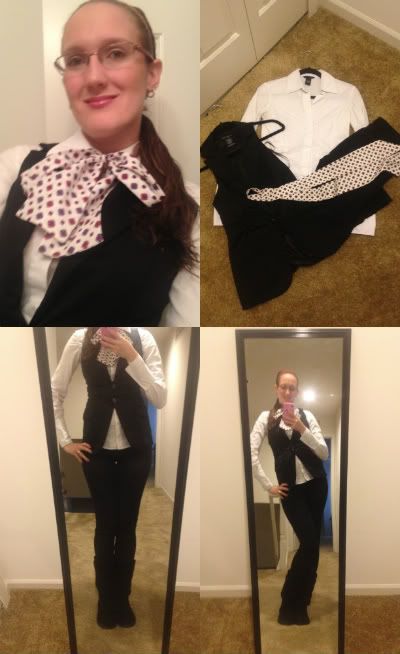 REMIX OUTFIT
Black Gap Skinny Pants Christmas Gift From Oma or Parents
Red Headband From MIL Peg
Boots From Old Navy~34.50~ I got them for 30% off 2 year.

Hello Everyone. Happy Thursday.So I took a day off of blogging yesterday so I could bake cookie and other treat to give away as gifts. I baked about 6 dozen sugar cookies. Also baked 40 mini chocolate chip cookie, 24 big chocolate chip cookie, turtle cookie and pretzel treats. I put all the treat and cookie in to Christmas tin. Then I throw in mini chocolate chip in for fun and to make it look pretty. I also add a bow to the top of the tin to make them look pretty.
Tomorrow I will be taking another day off from blogging to spend the evening with Hubby side of the family to celebrate Christmas. Today I'm link up at
Camille blog I am Never Naked
for I wore something new. My something new is my tie. My MIL Peg gave it to me on Thanksgiving day. It was red and blue in it.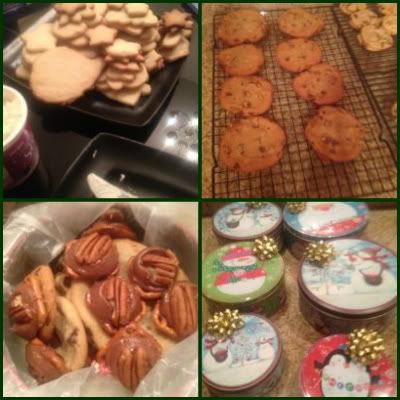 I HOPE YOU ALL HAVE A GREAT THURSDAY