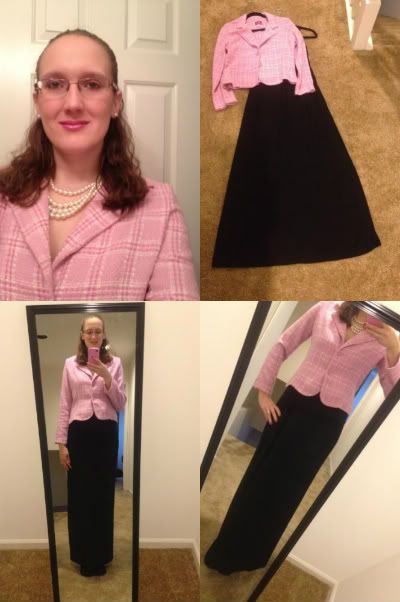 REMIX OUTFIT
Pearl Earring From CR~4.00
CL Shoe From DSW for 27.96
Hello Everyone. Man I haven't worn this dress in 7 month. Also it's been 11 month since I wore this dress last to work. So therefor it was time to bust it out again. This is the second time that I have wore this pink blazer.
For my shoe I wear my black flat. Which I need to buy new one since these have a hole in the bottom of the right foot. So when it rains my right foot get wet and guess what it rain today.
If you have seen cute black flat let me know. I so need help finding a new pair. Since I been telling myself for months that I need new ones and haven't find ones I love.
Update: I'm feeling 100% better now. Thanks for the get well wishes.
I HOPE YOU ALL HAVE A GOOD FRIDAY.