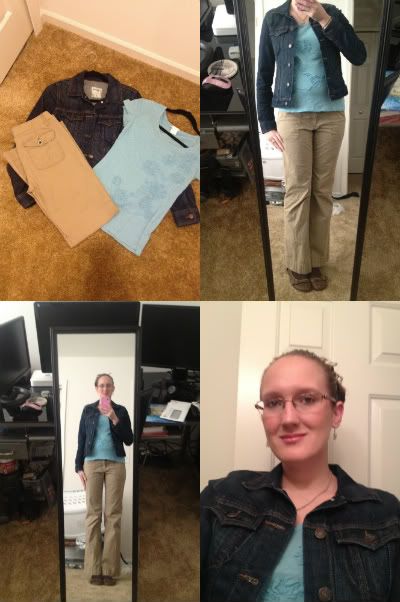 REMIX OUTFIT
Gap Wide Leg Khaki Pant They were a Christmas Gift (2010)
Ribbon came from Wash clothes From Target
Flower Earring From CR~4.00
Shoe Necklace From Forever 21~2.80
Brown Flats From Target-22.99
Hello Everyone. I want to say a
BIG THANK YOU TO ALL OF YOU.
I hit 100 Follower's. This is such a big honor for me. Thank you all for your wonderful support. It means a lot to me. I'm plan to do a small giveaway to celebrate. So keep your eye out for it. I should have it up after Thanksgiving.
For today outfit. I decide I didn't want to wear jeans. So I went with Khaki Pants. Then I decide to wear this Flower t-shirt that I haven't worn in a few month. To change it up I added my Jean Jacket.

HAVE A GREAT TUESDAY EVERYONE ;)