Source
Covergirl outlast stay brilliant 325 and
Rimmel 656 iced honey
Source
12-3-13 O.P.I A-ha Moment and O.P.I. Meet me at the Disco
Source
12-3-13 O.P.I A-ha Moment and O.P.I.
What's Your Poison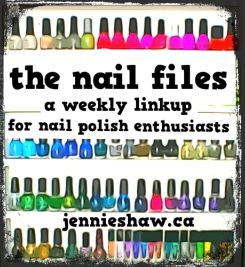 Hello Everyone. Today I'm linking up with H&K Style Journey for Pin it and Did It. Also linking up with Jennie Shaw. I have been pinning nail polish inspiration like crazy. So I decide to try a few of them out. Last month on November 15th I try out the black and gold nails out. I'm not a huge fan of black nail polish. So there is no way I will be just rocking black nail. So when I came across the black and gold nails on Pinterest. I knew it would be easy to do. Plus I liked how it turn out.
On Tuesday of this week I try to do the candy cane nails but it was a huge fail. From my picture it looks like it did it. Well the only nail that turn out to look like the inspiration nail was my pinky. The rest were a huge mess. That I even had red glitter on my fingers. So I removed the polish and paint my nails white again. Since my other hand was still white. I didn't want to just have white nail and have people thing I have white out on it. So I add O.P.I.

Meet me at the Disco over the white polish.
HAVE A GREAT THURSDAY EVERYONE.