January ~ Favorite Nails is

ImPRESS Press on Manicure and in so so

steller
February~ Favorite Nail is

Leotard Optional and

Jewelry Heist
March~ Favorite Nails is

Factory Girl and

Pout
April~ Favorite Nails is~ The O.P.I.~ Didn't get the name of it
May~Favorite Nails is

Princesses rules and Elephantastic pink
June~ Favorite Nails is

Through the Grapevine
August~ Favorite Nails is Bubble Gum
September~ Favorite Nails is Covergirl Outlast 295 and O.P.I. Only Gold for Me
October~ Favorite Nails is Breast Cancer Awareness Ribbon
November~ Favorite Nails is 280 and iced honey
December~ Favorite Nails is Snowflake
Hello Everyone. Today I thought it would be fun to look at my nails over 2013. Most of you know I moved to Germany in April. Which when I got here I didn't have any nail polish at all. So I went out and got 2 pink O.P.I. color to last me until I got my nails polish back. In July I didn't paint my nails at all due to I moved out of the hotel I was living in for 3 months and in to my new home So it was a super busy month and I didn't have much me time.
I got a lot of my

inspiration for my nails from Pinterest. If you want to see the colors of the nails. Click on the month links to the original post.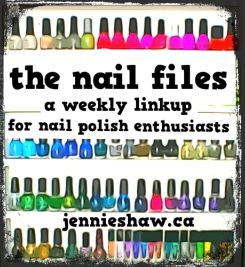 HAVE A GREAT SUNDAY.