REMIX OUTFIT
Necklace From CR-.99 cent
BCBG Taupe and Coral Sandals From DSW~12.22
Hello Everyone. I can't believe this week is almost over with. For today outfit I decide to wear my Easter dress. Hubby got it from Old Navy for me. I decide to pair it with this coral cardigan since it is a sleeveless dress. Plus I want to wear these BCBG sandals. Which I super happy that I brought these a few month ago. I have gotten a lot of use out of them. Now for Awkward and Awesome Thursday.
AWKWARD
~Dropping freight in a dress.
AWESOME
~ Having 3 days off this week
~Coming home to dinner cook, dish washed and a load of clothes washed.(Thanks Hubby)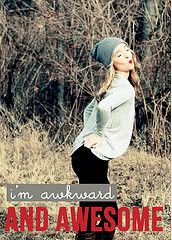 HAVE A GREAT THURSDAY EVERYONE.