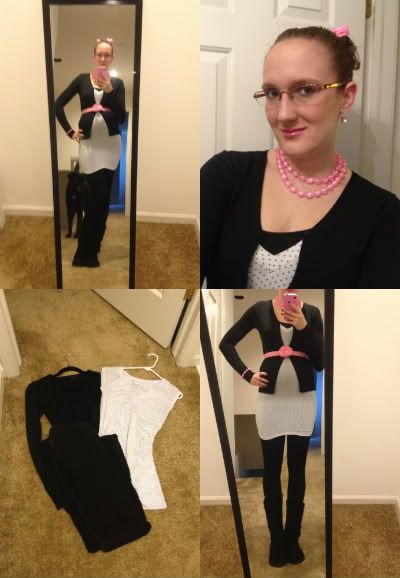 REMIX OUTFIT
Black Tank Top From VS~16.50 or 2 for 24
Black Lace Legging From CR~6.00 plus 40% off
Pink Flower Belt From MIL Peggy
Pink
Scarf
From MIL Peggy
Bracelet and Necklace From Dollar Tree~1.00
Boots From Old Navy~34.50~ I got them for 30% off(2009).
Hello Everyone. Happy Good Friday. I was going to wear black skinny jeans with this outfit but it didn't look good. So I went with my black leggings. Which I need to get a couple more pairs. I add the pink in to this outfit for a pop of color. Plus I just got the belt a few weeks ago from my MIL Peggy. It used to be her grandma belt. My MIL Peg is all ways giving me the coolest things. Which I love her for it. Plus I love her in
general. She told me she gives me everything that she find
because
she know I will wear it. Plus I'm the only girl she has.
I HOPE YOU ALL HAVE A GREAT FRIDAY.