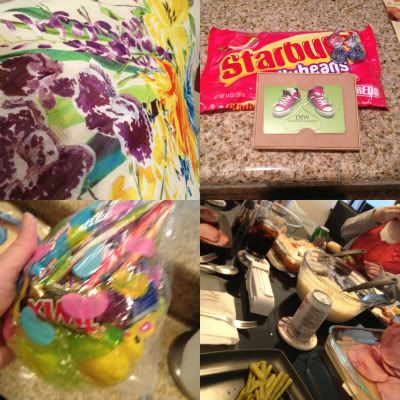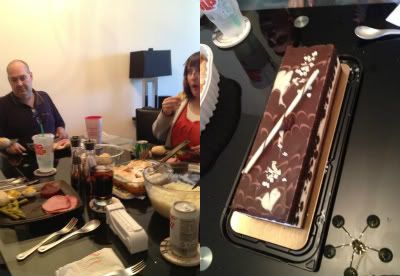 1. Easter Dress From Hubby
2. Jelly beans and kisses From my Sister, DSW Gift card from my Parents
3. Easter gift bag I made my sister
6. Awesome Chocolate cake.
Happy Easter Everyone. I had a great Easter day. Hubby woke up and decide I need an Easter dress. So off to Old Navy he went and got me this one. Which I love it. Only problem it a little see thru. Then at 2pm my parents, sister and cousin came over for dinner. My dad brought over the ham,yams,

asparagus and rolls. I made mash potato and devil eggs. We also have a Veg tray. Over all I had an very relaxing day.
I HOPE YOU ALL HAVE A GOOD EASTER.