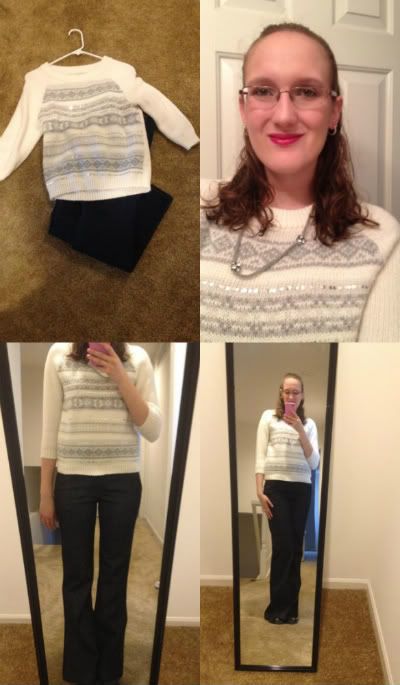 SEMI-REMIX OUTFIT
T
rouser Jeans From Old Navy~19.00
Necklace From Old Navy ~1.98
Flats from Charlotte Russe-14.99
Hello All. Today is a semi-remix outfit. Due to I'm wearing my new trouser jeans that I got last month. These jeans go prefect with my seventeen featured sweater.
So I have notice that all this week I have worn 3/4 or short sleeve sweaters. I
actually do this every week with a style of clothes or a color. I have
no idea why, I do this.
Do you find yourself doing the same thing?