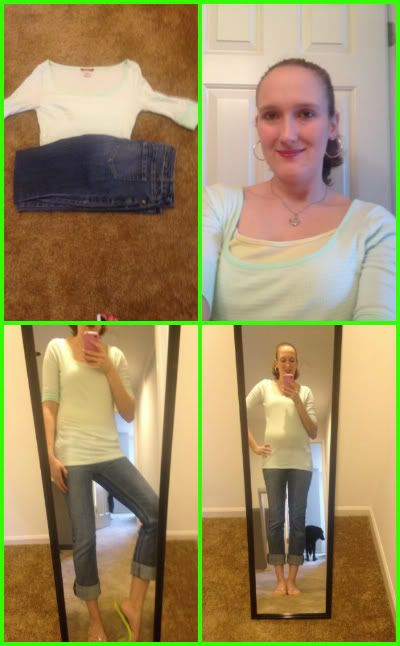 Yellow Cami From Forever 21~2.50
Jeans From Target~ Super Old
Green Dots Flip Flops From Target~1.00
Hello all. Today I'm link up with Everybody, Everywear wear Green. So I decide to pull this mint green 3/4 length shirt out. I have been on a 3/4 kick for the last couple days now. Also stripe shirt. This is my 3rd day in a row i'm wearing stripe. Since the weather is super nice out. I decide to roll my jeans up and make them in to crop pants. I also pulled out a pair of green flip flop. This girl is so happy that its final getting warm out.
Also what make it nice that it warm out is that i'm off and get to enjoy it. Tomorrow supposed to be even more nice out.
I HOPE YOU ALL HAVE A GOOD TUESDAY.