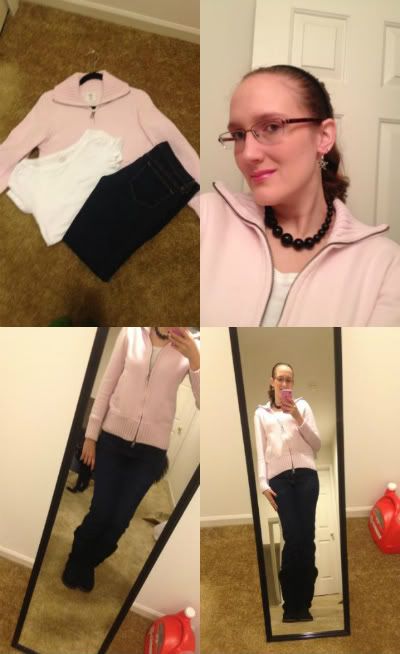 REMIX OUTFIT
Flirt Boot Cut Jeans From Old Navy-18.43
Black Bead Necklace From The Px
Black Star Earring Birthday Gift From Scribbles(26)
Black Headband Christmas Gift From Scribbles(2011)
Bare Traps Boots From DSW~ Gift From Hubby
Hello All. Work was ok. Hubby and Me both have head colds. So we are both are trying to get better. Yesterday I got a very nice gift from Nicole From
Black Shoe Diary.
She sent me a beautiful jacket and some fun little goodies. One of the goodies was the cute pen. It's a Marc Jacobs Lip Stick Pen.
I have a very fun and exciting post for Monday. So stay tune for that.
I will try my best to stop by your blogs this weekend.
Thank you again Nicole
I HOPE YOU ALL HAVE A GREAT FRIDAY AND WEEKEND.