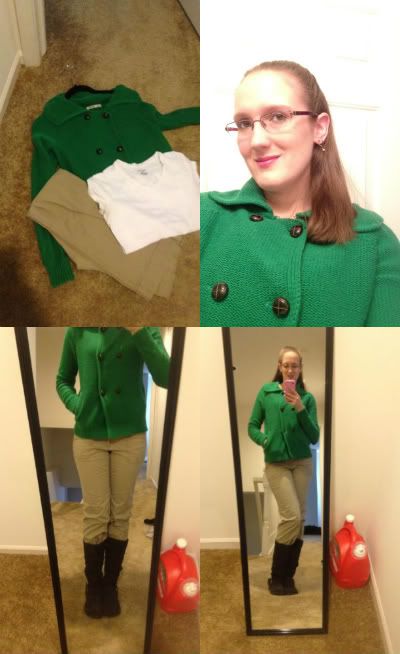 REMIX OUTFIT
White T-Shirt From Target~5.00
Gap Wide Leg Khaki Pant They were a Christmas Gift (2010)
Earring Gift From MIL Peggy
Brown Boots From DSW~ 41.97
Hello Everyone. So last night when I got home from work. I was walking to the mailbox and hit a patch of ice. Down I went. My hand swelled up. I came in and told hubby. Hubby looked at it and put ice on it to get the swelling down. I woke up this morning my hand was sore. Its also all blue. My MIL Peggy said she needs to bubble wrap me. That why I don't get hurt.
When I told people at work today about my fall they said the same thing my MIL Peggy said. So all n all everyone know that I'm a
klutz
.
I HOPE YOU ALL HAVE A GREAT SUNDAY.