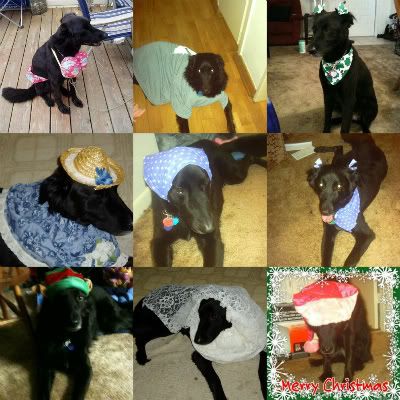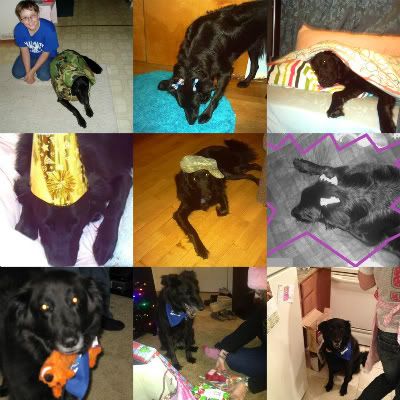 Hello Everyone. Meet Priscilla my Puppy Dog. It will be 7 year this March that we have had her. If you want to know how I got her Click HERE. She is a Black Lab mixed with a Golden Retriever. Priscilla is my baby. She make me smile everyday. I'm so happy to have her in my life.
The picture are of Priscilla over the year. The one with Priscilla in the bikini, wedding dress, Army Jacket and hat and dress are from when my MIL Peggy dressed her up. Priscilla stayed with them for a month one year. When we were moving and she wasn't able to fly since it was summer time. The rest are from when I have dressed her up or she has gotten back from the groomers.
Last year we got her a Lion scarf. Which she would get mad at you when you took it off of her to wash it. The moment it came out of the dryer. She would sit down and wait for you to put it back on her.
I hope you all enjoyed this different post today.
I HOPE YOU ALL HAVE AN AMAZING WEDNESDAY.