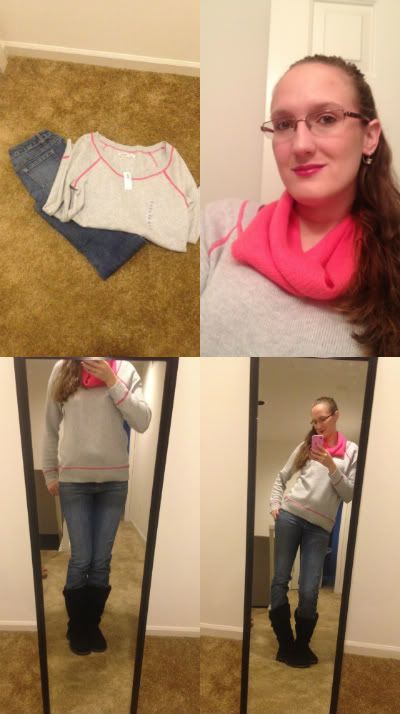 Grey and pink Sweater From Old Navy-8.73
Nine West Earring From The Px
Bare Traps Boots From DSW~ Gift From Hubby
Hello Everyone. Today I'm wearing my last Old Navy Sweater that I got in November. This sweater is super comfy and loss fitting. I love it. When I shop in Old navy I normal don't try stuff on due to I shop there a lot. So I know what size to buy. I'm real hoping I get some grey boots for Christmas. That way I could wear them with this sweater and other clothes items.
Today Christmas Item is my pink tree in the downstairs bathroom.
I HOPE YOU ALL HAVE A GOOD MONDAY.