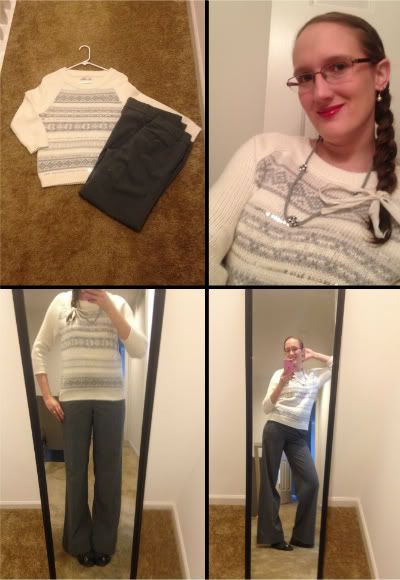 Seventeen Feature Sweater From Old Navy~9.98
Gray Wide Pants From New York Company~ Christmas Gift From Oma or Parent
Jingle Bell Earring From The Px
Ribbon From A Pack of Washcloths From Target that I brought~Free
Happy 1st of December Everyone. I can't believe in 24 day it will be Christmas. I love this time of year. Also this year it going to be extra special for me since I will be by all my family.
I'm so in love with today outfit. I came together super nicely. The necklace that I wear today is the second time I'm wearing it. I have a hard time pairing it with things but it works prefect with this outfit. There not going to be a Awkward or Awesome Post. Due to nothing Awkward happen to me this week. Maybe there will be a post next week.
My Count Down Calender To Christmas Day.
I HOPE YOU ALL HAVE A GREAT THURSDAY.