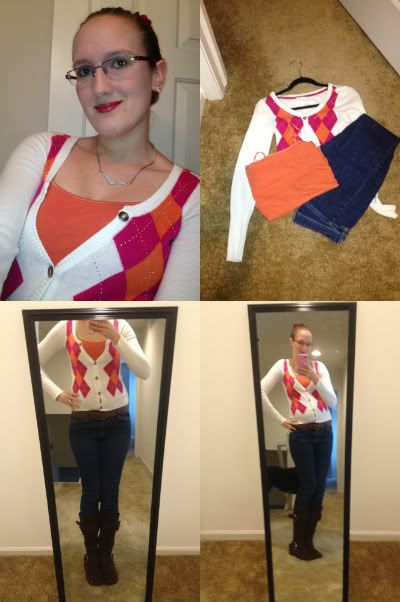 REMIX OUTFIT
Orange Cami From Aeropostale~ 19.50
Sweetheart Skinny Jeans From Old Navy~ 18.53
Necklace Gift From Hubby For Our 1st Anniversary
Pink
Flower Bobbie Pins From Forever 21~1.50
Hello Everyone. Where did this weekend go? It's Monday and that means back to work for me. I also can't believe Christmas is 13 days away. I still have to buy 1 more gift. Are you done with you shopping?
Today I decide to wear this cardigan with jeans. Instead of black pants.
Today Christmas Item is my stocking Holders.
I HOPE YOU ALL HAVE A GOOD MONDAY.