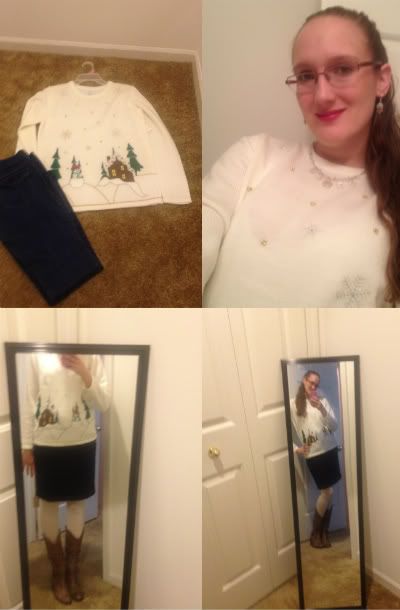 Snowman Sweater From Walmart~19.00
White Lemon Tights From DSW
Snowflakes Necklace and Earring From Target~1.49 on clearance
Cowgirl Boots From DSW-139.95~30% off
Hello Everyone. Today I'm wearing my holiday sweater. You are going to be seeing a lot of Holiday wear out of me these next couple day before Christmas. I was going to wear flare jeans with it but I change my mind after I took the picture. I decide I want to wear my jean skirt to make it a bit little more dressy. I hope you all have a good day. If you are doing last minute shopping this weekend be careful. People are start to go crazy out there.
Today Christmas Item is My Sweater.
Don't Forget to enter my
Forever 21 Giveaway.
I HOPE YOU ALL HAVE A GREAT SATURDAY.