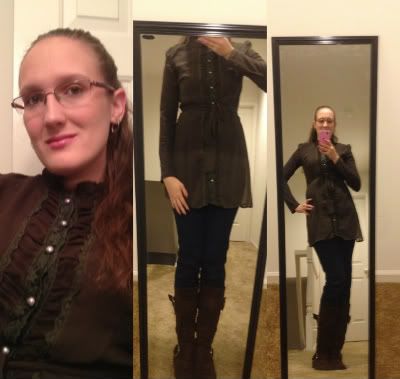 REMIX OUTFIT
Flirt Boot Cut Jeans From Old Navy-18.43
Earring From A Secret Sister Christmas Swap
Barrette From
Ultra~2.00
Boots From Traffic
Hello Everyone. This is the Outfit I work to work yesterday. Work was so busy it wasn't even fun. People were fighting over shoe. Which I thought was crazy but it that time of year. Well I don't have much to say.
Today Christmas Item is my Christmas Tree w/out the Angel.
I HOPE YOU ALL HAD A GOOD SATURDAY AND SUNDAY.