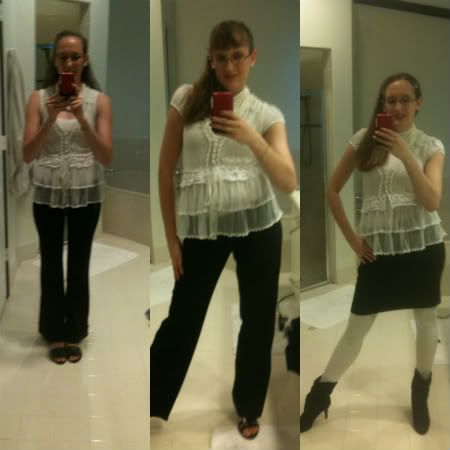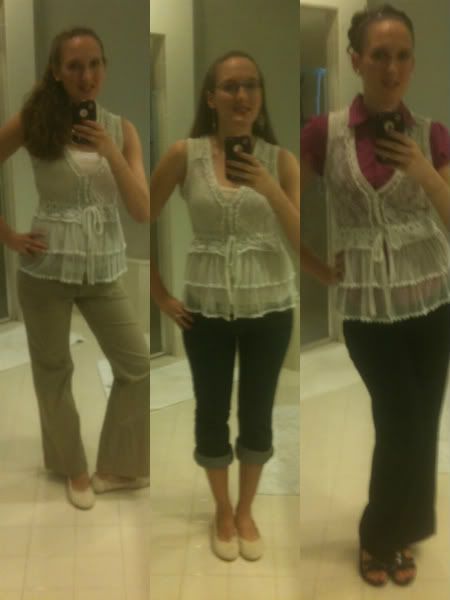 Hello All. I'm off today. Just cleaning the house and doing laundry. Also relaxing. This week I only work 4 days. Since I took a Vacation days on Friday. So I decide to do a recap post on my Lace vest I got from CR. When this vest came in to the store. I knew it had to be mine. So I put the small on the display. It was selling so well. That by the end of my shift that day I brought it. Which I'm glad I did. I have remixed it 6 times and wore it a lot pre-blog days.
I hope you all enjoy this special recap.
HAVE A GREAT MONDAY.