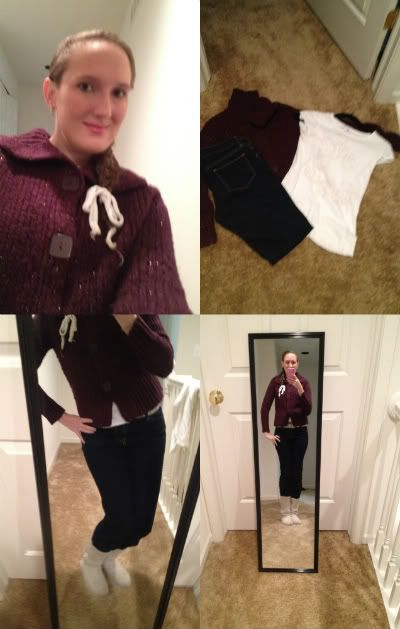 REMIX OUTFIT
Purple Cardigan Sweater Hand Me Down From Oma Friend.
Express Flower Shirt From Express ~Old
Flirt BootCut Jeans From Old Navy-18.43
Ribbon From A Pack of Washcloths From Target that I brought~Free
Earring Made From My Tennis Bracelet
Boots From Old Navy~34.50~ I got them for 30% off 2 year ago
Hello Everyone. I hope you all are having a good Tuesday. Mine went by fast. Before I knew it my work day was over. Now that BBCA is over you won't be see that many pink outfit. I had so much fun doing BBCA this year. It was easier doing it last year due to I lived in warmer weather but over all I think I did a good job.
I HOPE YOU ALL HAVE A GOOD WEDNESDAY.