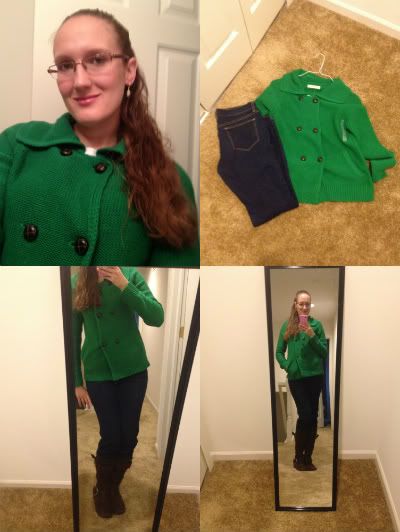 Green Sweater with brown Buttons From Old Navy-11.23
Flirt BootCut Jeans From Old Navy-18.43
Snowflake Earring From The Px
Hello Everyone. Its a super cold and rainy day here in Michigan. When I took Priscilla out this morning. She looked at me and turned around. She was saying your crazy if you think I'm going to pee out here. I have no idea how she is going to deal with snow. Which we will be getting snow tonight. So not looking for to that. For my outfit I decide to wear my new green sweater. Which is warm and it has pockets. Which you can never go wrong with pockets. I will say I feel like Madeline in this sweater. I hope you all stay warm and dry.
P.S. I will try to get to read your blogs tonight. If not tomorrow for sure.
I HOPE YOU ALL HAVE A GOOD TUESDAY.