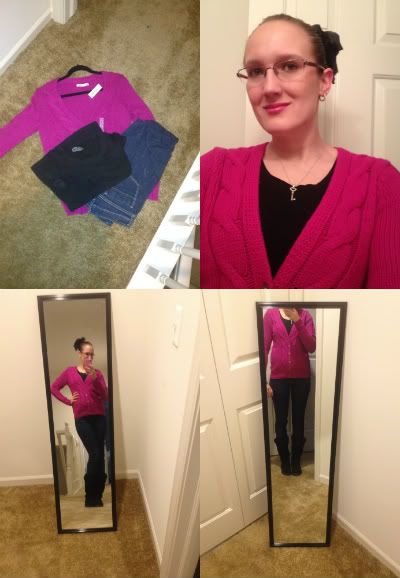 Pink Sweater From Old Navy ~8.23
Black Tee Shirt From Target~6.00
Sweetheart Skinny Jeans From Old Navy~ 18.53
Key Necklace Gift From My Mom For Christmas (2009)
Flower Hair Piece From Forever 21~ 2.50
Bare Traps Boots From DSW~ Gift From Hubby
Hello Everyone. I hope you all are having a good Tuesday. Today I decide to wear my new sweater. Which I didn't try it on in the store but it fits me very well.
Have you guy written out your Christmas card out yet ? I wrote all 40 of mine out yesterday. They will be hitting the mail box tomorrow. I do this every year. So my card will be the first card people receive. My cousin tell me she know it Christmas time when she gets my card.
I HOPE YOU ALL HAVE A GREAT TUESDAY.