My Turkey~ Which Turned out to be super good. It just took a super long time to cook.
My Table~ With Thanksgiving plate and name tags
Pumpkin Spice Cake~ Hubby brought it home from work. I ate it for breakfast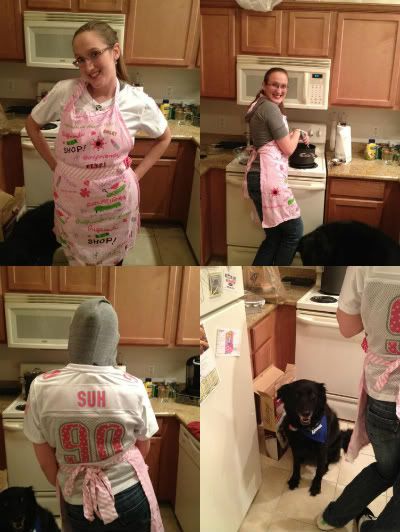 I rocking my pink apron. So after I seen everyone in there Lions Shirts. I had to put mine on too.
Priscilla waiting for food to drop.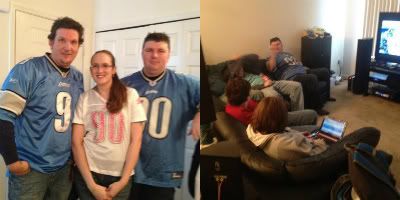 I hope you all had a great Thanksgiving. I couldn't have asked for a better one. My first Thanksgiving home and cooking was a success. Over all it was a super good day. I hope you enjoy my Thanksgiving recap.
I'm off to bed. Work in the morning and 7am comes early.
I HOPE YOU ALL HAD A GREAT DAY.