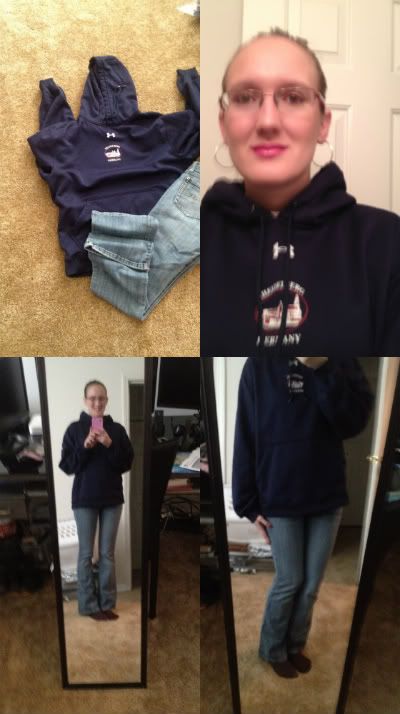 Heidelberg Germany Hoodie From The Px
I love My Soldier Tee From Cafepress
Hoop Earring From CR-4.00
Bare Trap Boots~ Not Pictures
Hello Everyone. Happy
Veterans Day. Today is dear to my heart since my Hubby has service 4 years active and is doing 4 non active. So please say your thank today for these men and woman.
For today outfit it just a comfy outfit to run around in. This morning Hubby and Me went to Denny's for breakfast. Which hubby got his for free. Then we went to the movie. Then we did some Christmas shopping. We got 5 people done. We do our shopping early due to we don't like to shop when it crowded. Tonight we are going to a high school football game.
Texas Roadhouse was giving free lunch to the vets, Hubby, BIL and Me at Basic Training, Hubby in Iraq and I love my soldier tee.
HAVE A GOOD FRIDAY AND WEEKEND.