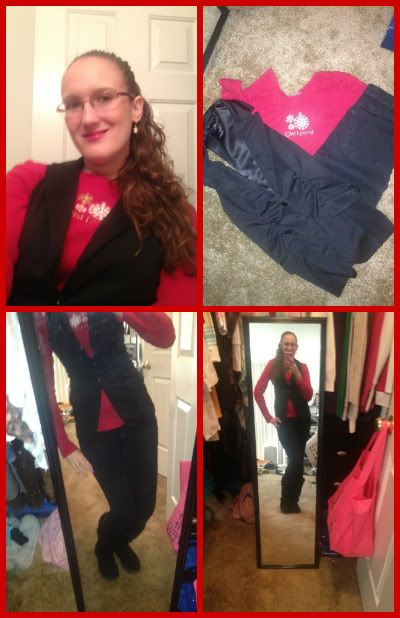 REMIX OUTFIT
Black Gap Skinny Pants Christmas Gift From Oma or Parents
Black Barrettes
From Target- 2.00 on Clearance
Snowflake Earring From The Px
Bare Traps Boots From DSW~ Gift From Hubby
Hello All. I hope you all survived Black Friday. I did. Work wasn't to bad yesterday. I'm just glad I don't work at Walmart. That's where a lot of shooting and pepper spray acting come out.
Yesterday outfit was super easy for me to pick out due to the mangers wanted us to wear red in black. So I thought what a prefect time to pull out my red snowflake shirt.
On other news I had to call off of work today. First time in 3 years. I woke up and felt fine. I started to wash the dishes and my left side had shooting pains in it. Then it was down hills from there. Lets say the bathroom became my best friend. I have such the sweetest Hubby not only was he taking care for me. He went and brought 3 differences kind of Chicken noodle soup for me to eat. Also 7 cans of it and some sprite.
I HAVE A GREAT SATURDAY AND SUNDAY.