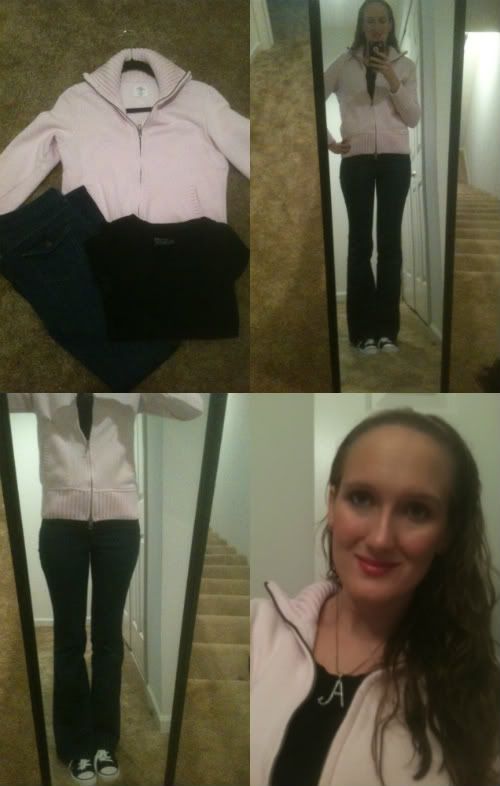 Pink

Sweatshirt From H&M (Got it in Germany)
Black Tee Shirt From Target~6.00
Flare Jeans From Old Navy~25.00
Pink
Headband From a store in Germany
Pink
Flower Earring From Cr~4.00
A Necklace From Scribbles
Gotta Flurt Shoe Gift From Hubby for my Birthday~ 13.00 from DSW
Good morning Everyone. Happy Monday.

Pink

and black is my all time favorite combo together. Just so you know it not to late to sign up for Blogging for Breast Cancer Awearness. Go to Melissa of A Working Mom's Closet to sign up. I hope you will join us. You don't have to wear pink for the whole month like I will be doing. You can do it for a day, week or whole month. Its a good way to spread the word on breast cancer.
Day 3

Pink

Items
Today Breast Cancer Items is
Gillette Venus Facbook page. Go there and print out a hope sign. Then take a picture of you and it. They will donate money to research.
I HOPE YOU ALL HAVE A GREAT MONDAY