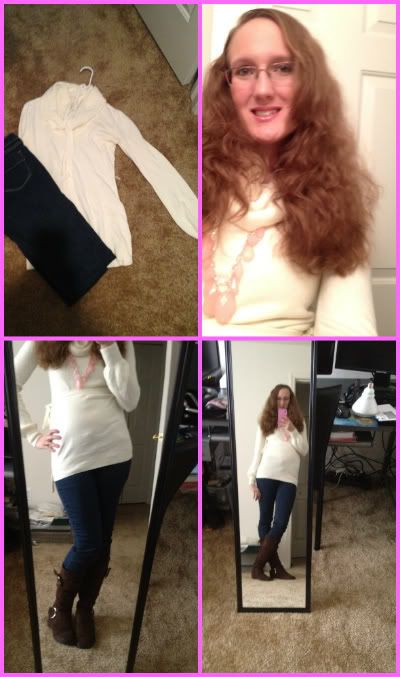 REMIX OUTFIT
Sweetheart Skinny Jeans From Old Navy~ 18.53
Pink

Necklace From Bed Bath and Beyond ~3.17
Hello all. So today i'm going to try to wear my hair down with no hairband or anything. I'm bring a hair tie with me to work on the safe side. Also today I'm wearing this pink statement necklace for the first time. I have been having a hard time pairing it with stuff but I think it goes very nicely with this sweater.
Today breast cancer item is Loft.
Kendi Skeen, author of Kendi Everyday, joined the LOFT Cares blogger campaign to raise awareness for Breast Cancer. Kendi says:
"Unfortunately cancer affects so many people, from those who fight it to the families that support them. I've seen so many important people in my life fight cancer, from family members to friends, and the thing that links everyone together during the fight is the strength and support."
Visit Kendi's blog at
http://kendieveryday.blogspot.com/
I HOPE YOU ALL HAVE AN AMAZING FRIDAY