REMIX OUTFIT
Sweetheart Skinny Jeans From Old Navy~ 18.53
Pink Earring From The Px ~ Very Old
Shoe Necklace From Forever 21~2.80
Ribbon From A Pack of Washcloths From Target that I brought~Free
Brown Belt From Another Shirt
Brown and Pink Sock From Target
Hello All. Today I'm wearing my favorite sweater due to it super cold out. It was 39 degree when I woke up. Now it is 44 degree out. So I decide to bust this sweater out. I have a feeling you might see me wearing this a lot during the winter time. I actually order this sweater for VS when I was living in Germany. I love it for it color. Also the fact it keep you nice and toasty.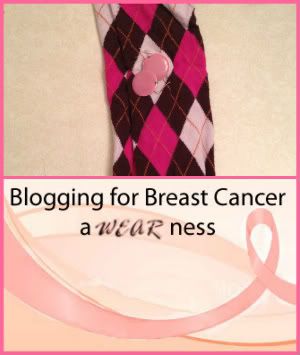 Day 18~Pink Items

Today Breast Cancer Items is ULTA
Our Donate With A Kiss campaign in support of The Breast Cancer Research Foundation is going strong! Show your support by donating $1 or more at checkout and for every donation you make, we'll add a "kiss" to our Windows of Love in our ULTA Beauty stores.