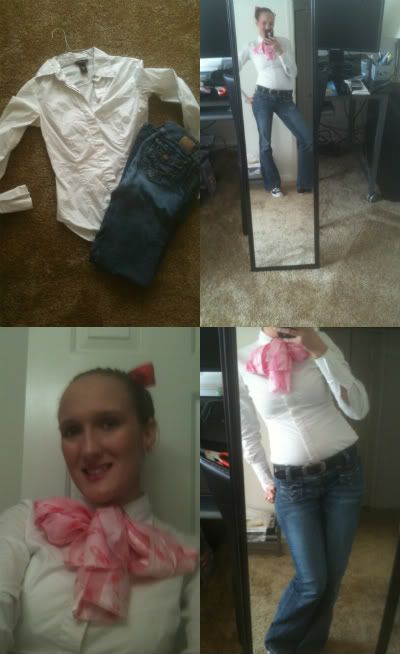 REMIX OUTFIT
White Dress Shirt From VS-28.00 I had this shirt for 5 years
Hydraulic Jeans From CR~7.99
Pink

Earring From CR~4.00-40% off
Pink

Ribbon Free from VS was on a Birthday Gift~FREE
Pink

Breast Cancer Ribbon Scarf Birthday(25) From MIL Peggy
Gotta Flurt Shoe Gift From Hubby for my Birthday(26)~ 13.00 from DSW
Happy Thursday Everyone. I can't believe this week is almost over with. Where are the days going. Before we know it the year will be over. Today is Thursday so you know what that means A&A time. So lets begin.
Awkward
~Getting my hair stuck in my tennis bracelet. When my parents where over. My dad told hubby to cut it out. Lucky no one had to cut my hair. Hubby got it out.
~The other day I couldn't figure out why the car wouldn't start. Well it was because I was using the wrong key.
Awesome
~ I won a 13.00 Value of make up from Covergirl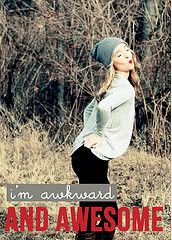 Today Breast Cancer Site is Avon.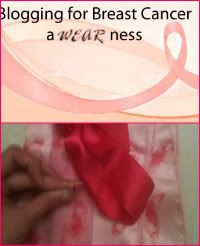 BBCA Day 13
I HOPE YOU ALL HAVE A GOOD THURSDAY.