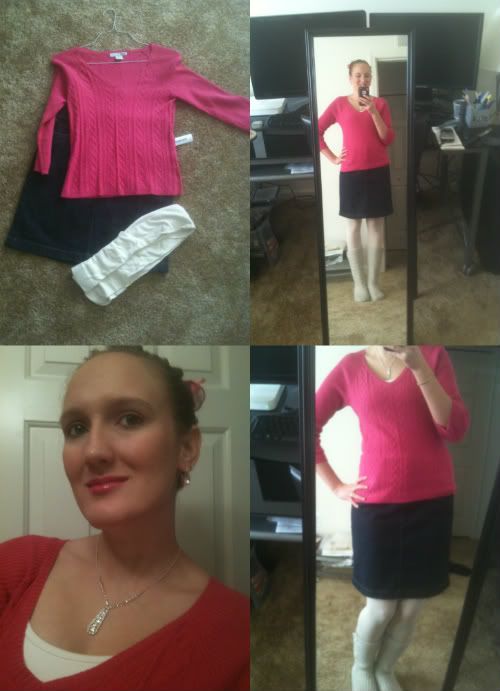 REMIX OUTFIT
Pencil Jean Skirt- Normal 29.50 on sale for 25.00-9.02=15.98
Pink

Earring From H&M Got them When I was in Germany
Pink

Hair Ribbons Off A Pony O From Walmart
White Cami From Victoria Secret ~ 14.50 or 3/30
White Lemon Tights From DSW
Boots From Old Navy~34.50~ I got them for 30% off 2 year ago
Hello everyone. Today I decide to wear my new jean skirt. Which is prefect for work. Tonight is Monday night football and my team is playing. So lets go loins.
Today items for Breast Cancer is Hungry Howie's Pizza. For each pizza brought in October they will be donating money to research they are calling Love, Hope & Pizza.
I HOPE YOU ALL HAVE A GREAT MONDAY.