This is what hubby got me in Florida.
Hello Everyone. Today I'm going to show you what in my Jewelry Armor. Some of you might remember seeing the picture that's is above before. When we find out we were move to Michigan. I decide I didn't need it. So I returned it. Plus Hubby said he would get me something better. Long story short. I been wanting a Jewelry Armor for year now. So one day we walk in to Value City Furniture to look for a new bedroom furniture. When we came across the very nice jewelry armor that would match the stuff we already had. Hubby told me I could get it. I was like are you sure and he was like yes. So this all happen on a Saturday. Well we end up going home to think about the furniture. That we want to buy. We decide we were going to get it. So went back on a Monday to place the order. The jewelry armor was still there. So we brought that to. Man was I a happy girl.
So I went from having this.............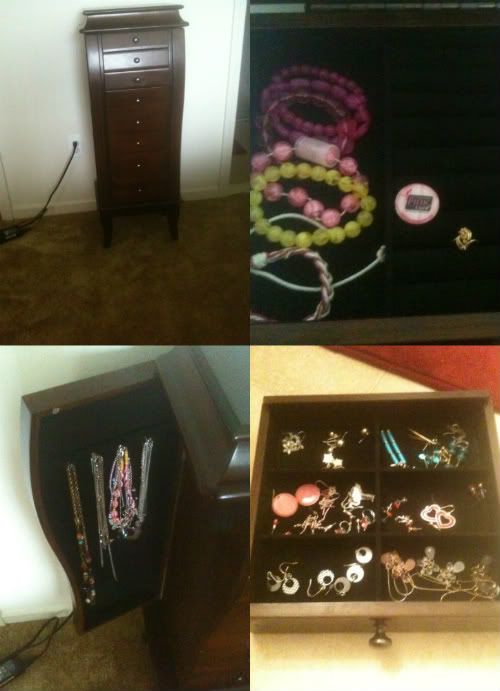 Now To this. Which I'm so happy

Here is a Video with what is inside of my Jewelry Armor
I hope you all have a good day. Tonight I'm going to Red Lobster to Celebrate my mom's birthday which is tomorrow.
I HOPE YOU ALL HAVE A GOOD FRIDAY AND WEEKEND.