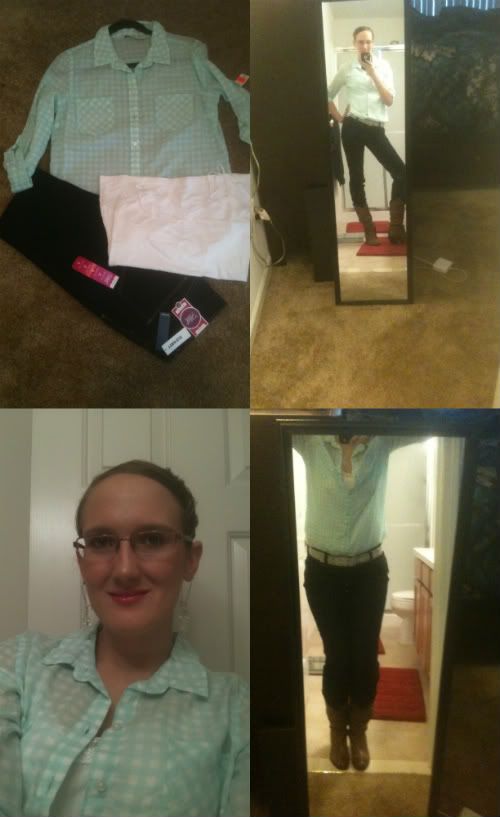 Mint Green

Gingham Shirt From Old Navy~6.99
White Lace Cami From Old Navy~5.40
Flirt BootCut Jeans From Old Navy-18.43
Hair Clip From Walmart 10 for 1.67
Earring From CR~4.00-40% off
Cowgirl Boots From DSW-139.95~30% off
Hello Everyone. Today I could be a walking campaign for Old Navy. I didn't think I have told you guys before but I love that store. Hubby said on Saturday that we need to stay out of there. Since we spent way to much money there. Plus almost all of his clothes are from there.
So I got a call yesterday from the eye dr. saying my new glasses were in. So I ran over there and got them. Do you like them?
I HOPE YOU ALL HAVE A GOOD DAY.