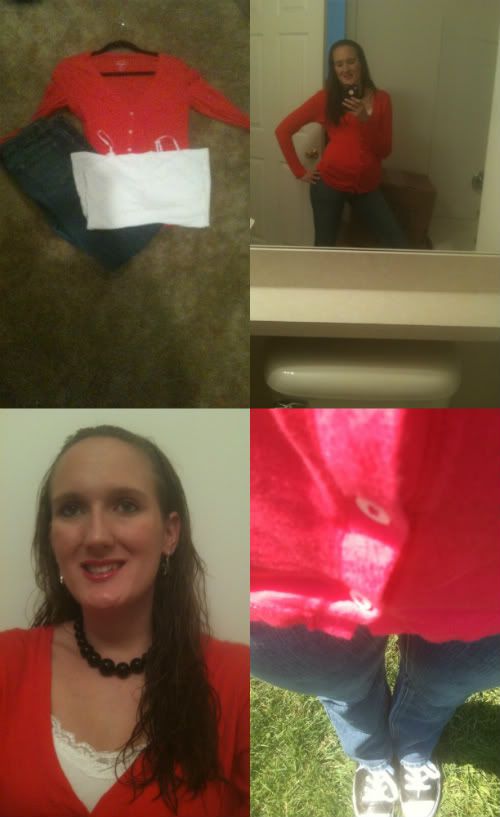 REMIX OUTFIT~September 1,2011
White Lace Cami From Old Navy~5.40
Black Star Earring Gift From Scribble for my 26th Birthday(2011)
Headband ~ Not sure wear it from
Gotta Flurt Shoe Gift From Hubby for my Birthday~ 13.00 from DSW
Hello Everyone. Here the outfit I wear to work on Thursday. I wasn't really feeling it. I still have to figure out. What box the rest of my clothes are in. Sadly to say I'm going nuts with out have all my clothes in one place. At least now I have them in my house. There just in a box.
REMIX OUTFIT ~September 2, 2011
Pink Cami From CR ~6.00 I got 50% off
Jeans From Old Navy~26.55
Earring From Fashion Bug- Gift from my Grandma ~ I have had these for a very long time and i still love them.
Necklace Form Weather vane
Headband From Germany
Brown Belt Came With This Shirt
Boots From Traffic
Here the outfit that I wore today. Which man I was sweating in this outfit. It was 90 out.
After work I went and out at Texas Road House and Hubby goes your outfit so fit in here.
I HOPE YOU ALL HAVE A GREAT FRIDAY AND WEEKEND