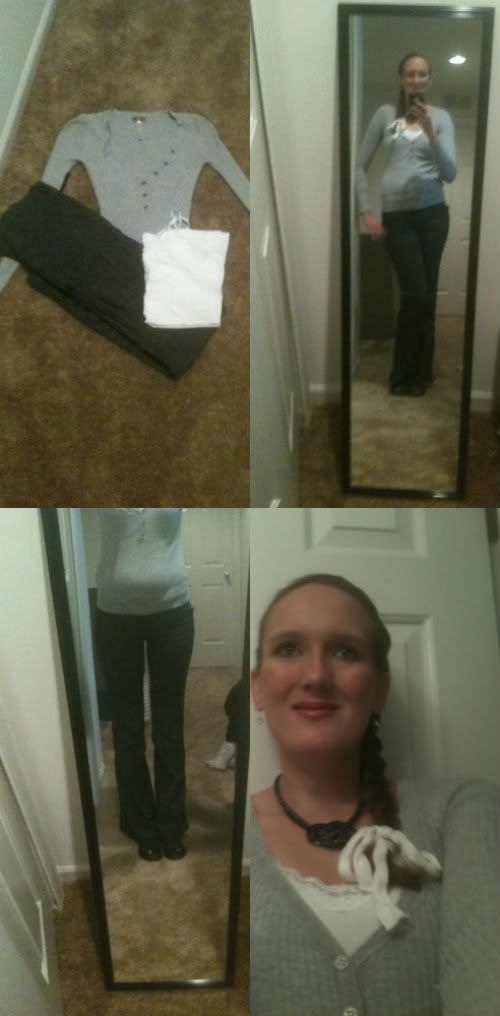 REMIX OUTFIT
White Lace Cami From Old Navy~5.40
Earring Gift From Janet for my 26th Birthday
Ribbon From A Pack of Washcloths From Target that I brought~Free
Flats from Charlotte Russe-14.99
Hello Everyone. Here is Thursday Outfit. It has been cold here lately. So I had to break out my sweaters. This was my first time wearing this sweater with linen pants and I love how it looks together.
REMIX OUTFIT
White T-Shirt From Old Navy ~ Hubby got it for me
Crystal Jeans From CR~7.49
Ribbon From A Pack of Washcloths From Target that I brought~Free
Shoe Necklace From Forever 21~2.80
Boots From Old Navy~34.50~ I got them for 30% off last year.
Here is today outfit. Work was good. I'm glad today is Friday. So I can end this crazy week I had.
I HOPE YOU ALL HAVE A GOOD FRIDAY AND WEEKEND.