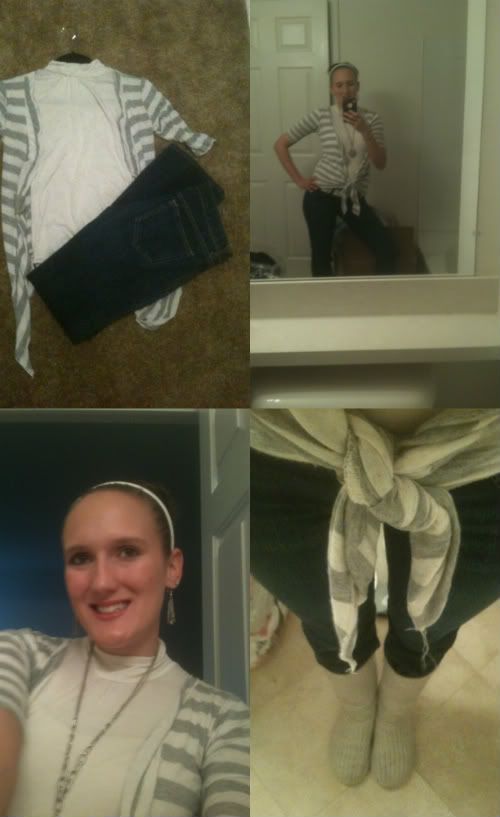 REMIX OUTFIT
Jeans From Old Navy~26.55
Necklace From CR~7.99-40% off
Headband~ Not Sure Where It Came From
Boots From Old Navy~34.50~ I got them for 30% off last year.
Hello All. Happy Thursday. I have the day off. So I'm going to be doing some major organizing and unpacking the rest of my stuff. Here is the outfit I wore to work yesterday. This was the first time I wore this cover up without a grey shirt under it. I decide I needed to switch up with a different color shirt. Which I like how it turned out.
I HOPE YOU ALL HAVE A GOOD THURSDAY.