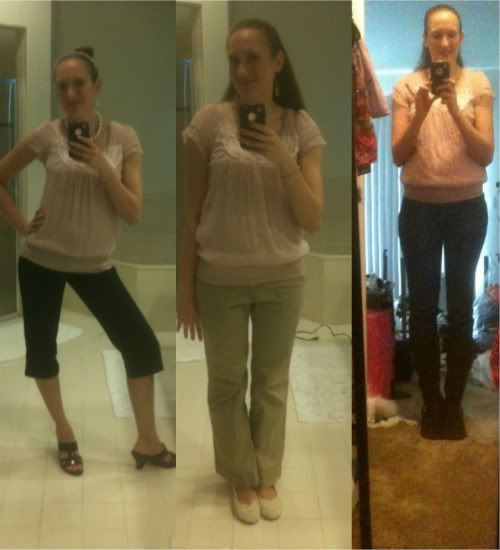 Hello Everyone. Today is a special post to show you all the way I have remixed this pink CR shirt. I have mixed it with all my pants. I have truly have gotten my used out of this shirt. I still have to remix it with skirts.
Later today I will be going to the eye dr.'s to get new eye glasses. I can't wait. I have had the same pair for 2 year now.
I hope you all enjoy this special post.
HAVE A GOOD MONDAY EVERYONE.