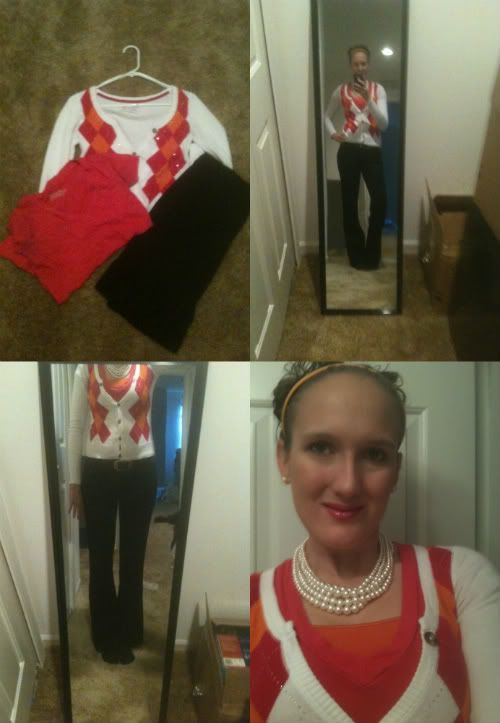 REMIX OUTFIT
Orange Cami From Aeropostale~ 19.50
Black Pants From Target~24.99
Earring From CR~4.00 w/40% off
Orange Headband From Dollar Tree~.50
Hello Everyone. Happy Sunday. Work was good today. I was a little upset that I didn't get the memo that we could have worn Loins shirt to work today but it okay. There always next time. So today outfit I switched it up. Normal I would just wear a cami with this cardigan but since it was cold this morning. I decide to wear a t-shirt. Then I realized that this t-shirt is a low cut one. So I add the cami to go under it. Which I think it look good together.
One of my pearl string broke today at work. I was hanging sock up and notice all these pearl on the ground. Then I realized it was my necklace. I was a little upset at first. Due to this necklace is one of my favorite. So I took all the pearl off and throw them in the trash. Then I just cut the string off. It was an easy fix. So all is well again.
I HOPE YOU ALL HAVE A GOOD SUNDAY.