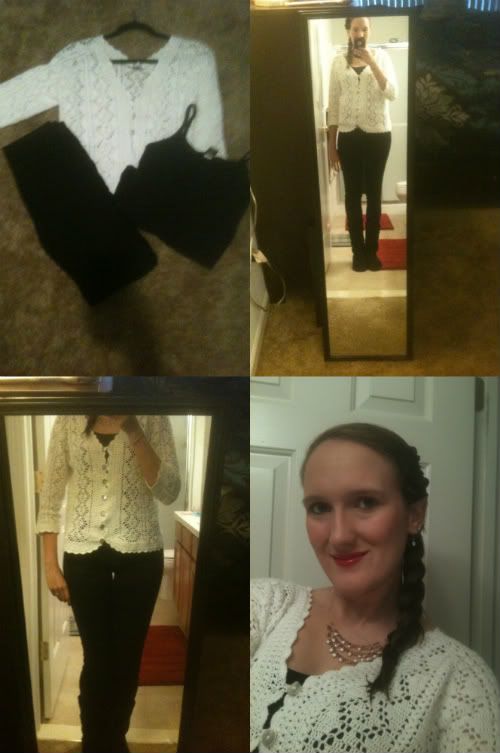 White Sweater Hand Me Down From MIL Peggy
Black Cami From Victoria Secret ~ 14.50 or 3/30
Black Gap Skinny Pants Christmas Gift From Oma or Parents
Necklace Birthday Gift From Janet (26)
Black Flower Bobbie Pins From Forever 21~1.50
Boots From Old Navy~34.50~ I got them for 30% off last year
Hello Everyone. Happy Thursday. So you all must be shocked another outfit that is not remix. I love remixing my clothes but sometime it get old. So I was happy when my mother in law gave me some of her clothes to go thou. The only thing out of all the clothes that I like was this sweater. Which I know I will be able to get my use out of it. I wasn't sure with the cami under it at first. So I put a black t-shirt under it and I didn't like it. So I put the Cami back on. Over all I'm really liking how this outfit turn out. It is very different for me.
I HOPE YOU ALL HAVE A GOOD THURSDAY.
P.S. I going to start do Awkward and Awesome Thursday again. I will start it back up next week.