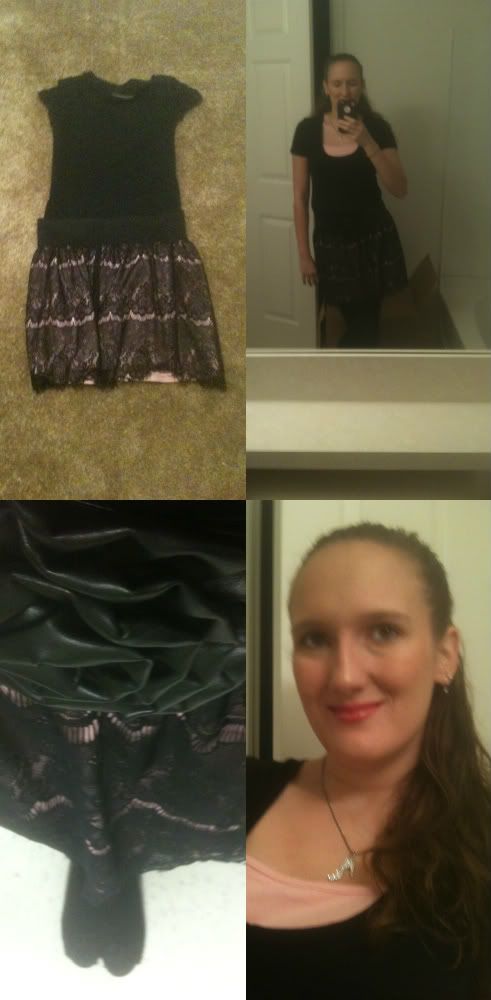 REMIX OUTFIT
Black Scoop Neck T-shirt From Old Navy 8.50
Pink Cami From Forever 21-2.50
Flower Belt From Style~6.99(My Favorite Belt)
Shoe Necklace From Forever 21~2.80
Earring Gift From Janet For My 26th Birthday
Barrette From
Ultra~2.00
Black Tights From DSW~ 16.95-30% off employee discount
Happy 1st day of Fall. When I was getting dress this morning it slip my mind that it was that first day of fall. I wore this skirt for the first day of spring too. I just love this skirt. I got told by a few people that my skirt was cute.
After work I went fishing with Hubby for my first time. I didn't catch any fish but I did catch a weed, a rock and myself. Over all we had a good time.
I'm going to try my best to make it to your guys blog.
Thank you all for reading and leaving comments. It means a lot to me. :)
I HOPE YOU ALL HAVE A GOOD FRIDAY.