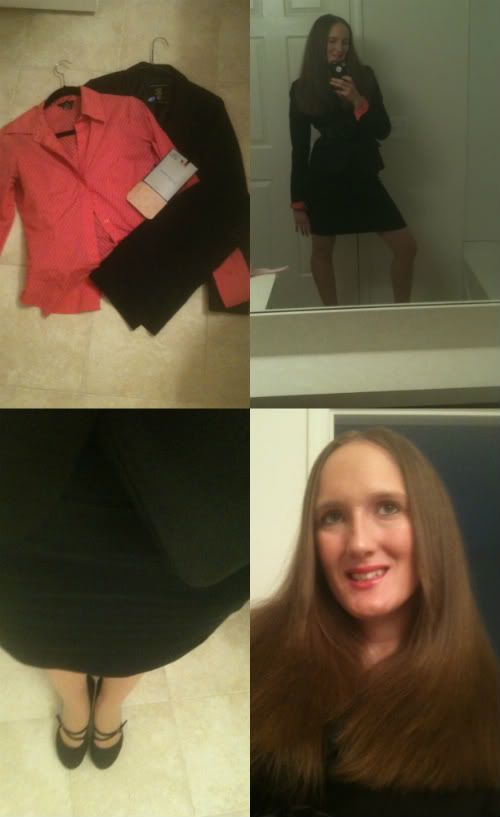 REMIX OUTFIT
Necklace Gift From Hubby for 1st Wedding Anniversary
Flower Belt From Style~6.99(My Favorite Belt)
Guess Heals From Dsw~ Will have to find the receipt to give you a price
Ann Klein Tights From DSW-9.95-30% off
Happy Friday Everyone. The CEO meeting went great. We talk about a lot of different thing that are going to be happening. So I was way over dressed. I always say better be over dress then under dress. So my over all work day went good. Tonight we have having dinner with on of Hubby Aunt.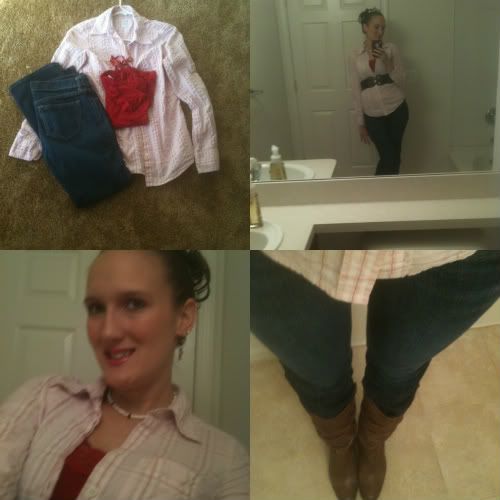 Brown Belt From Another Shirt I own.
Red Lace Cami From CR~6.00~40% Off
Earring Gift From Oma
Necklace Form Weathervane
Ribbon From Target Wash cloths
Cowgirl Boots From DSW-139.95~30% off
Here the outfit I have wear on Thursday to work. When I wear this outfit in Florida. My Florida co-workers called me a cowgirl. So now I have made this outfit in to my cowgirl outfit with my new cowgirl boots. I love these boots. I have so many outfit plan with using them.
Aren't they cute.
I HOPE YOU ALL HAVE A GREAT FRIDAY AND WEEKEND.