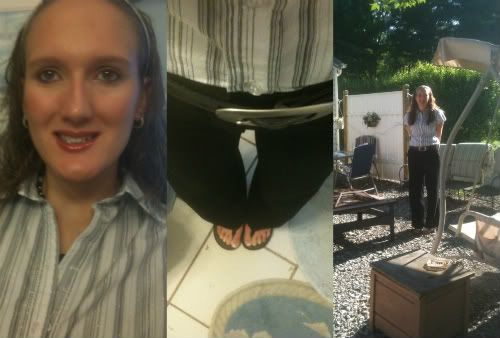 REMIX OUTFIT
Black Cami From Target~9.99
Black Wide Pants From New York Company~ Christmas Gift From Oma or Parent
Goody Silver Headband From Target
Monday was my first day of work in the DSW in Michigan. It was a pretty good first day. After work I went out to eat with Hubby Cousin. We all ate at Red Robin. Also I find out I won another 10.00 gift card to Target from Pongr.
All Picture taken at MIL Peggy house. Thank you for taking my Picture.
REMIX OUTFIT
Yellow Cami From Forever 21~2.50
Flare Jeans From Old Navy~25.00 *NEW*
Shoe Necklace From Forever 21~2.80
Ribbon From Target Wash Clothes
Yellow Bracelet Gift From Scribble
Clark Flip Flops From Macy's Gift From Hubby
My second work day went pretty good. It was super hot in the store. After work last night. We move in to our townhouse. A 2 bedroom and 2 and half bedroom. I have tons of unpacking to do. I will have major unpacking to do when all my stuff comes from Florida in a few weeks.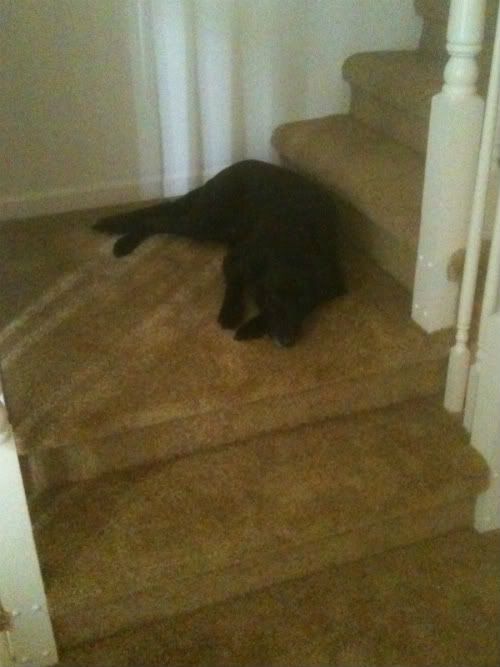 Priscilla found a place to go to sleep in the townhouse.


Still trying to get settle down. Once that happen I should be back to
business
.
I HOPE YOU ALL HAVE A GOOD
WEDNESDAY
.