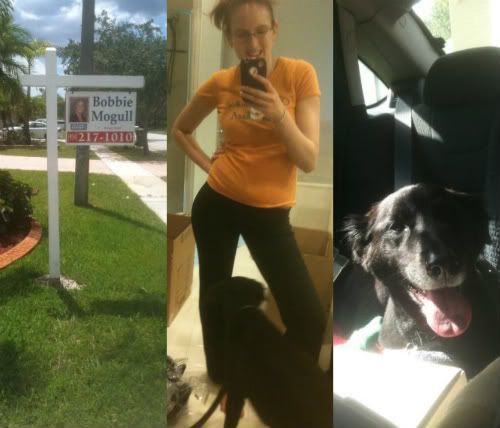 1st picture is my for Sell sign on my house. Which we sold. Sold it on the 3rd day it was on the market.
2nd Picture is me on August 4th. Finishing packing for my move to Michigan
3rd Picture in Priscilla. She is all buckled in and ready to hit the road.
Hello Everyone. So I made it to my new state.....Are you ready to hear where I'm going to be living. Well its going to be Michigan. Due to this is where hubby new job is now. Are family is super excited that we will be living here again. I still have some mix feeling but I know they will pass. Once we get our own place again. Right now I'm staying will MIL Peggy. Tomorrow Hubby and me are going House hunting. So that should be fun.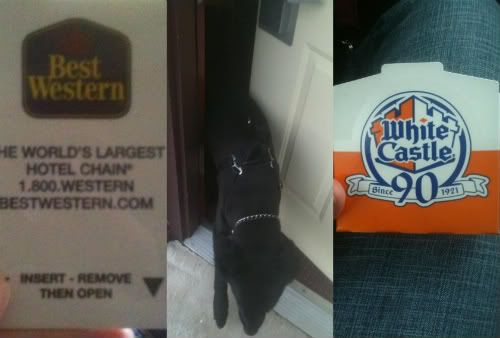 1st picture is my room key for the Best Western that we stayed at. On are drive up to Michigan.
2nd Picture is Priscilla trying to leave the hotel room by her self with no leash on.
3rd picture is White Castle. It was 3 year of me not having one.
I will be working at the DSW in Michigan. I start their on August 15th. I should be back to my everyday posting now or at least try to.
I HOPE YOU ALL HAVE A GREAT SUNDAY.