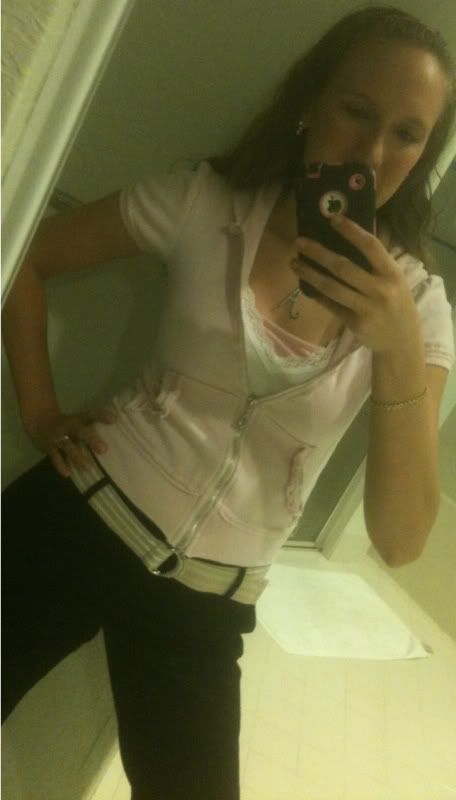 REMIX OUTFIT
Pink Cami From Forever 21-2.50
White Lace Cami From Old Navy-2.70~NEW
Black Gap Favorite Dress Pants Gift From Oma or Parent( LOVE THESE PANTS)
Earring not sure where they came from
A Necklace Birthday Gift From A Good Online Friend
Pink Headband From Target~.50 New
Dr Scholls Shoe From DSW~18.88
Hello Everyone. Happy Tuesday. My blogger is still messed up. I wasn't able to upload picture on here. So I had to use photobucket. Which was making me mad with my outfit picture. Thats why there is none on here today. With today outfit I was just going to wear the white cami but I kept flashing my bra and we can't have that. So I add the pink one under it. Also today I forget my Iphone at home. So I was with out a phone all day until I got home from work. I didn't realize that I didn't have it until I got to work this morning. Then it was to late. Today this customer had the sweetest little dog. The dog put his paws on my counter and his head too. I thought it was cute. Well I off to bed here in a few minute.
Today is the Miami Heat Game.
GO HEATS.
I HOPE YOU ALL HAVE A GOOD TUESDAY.