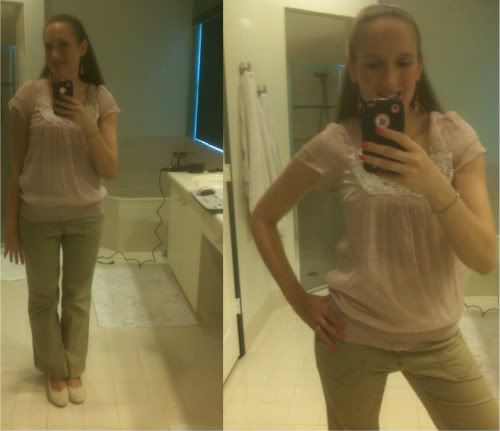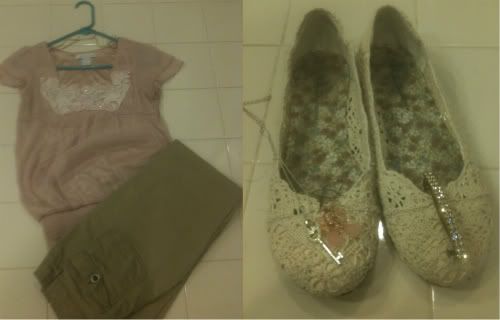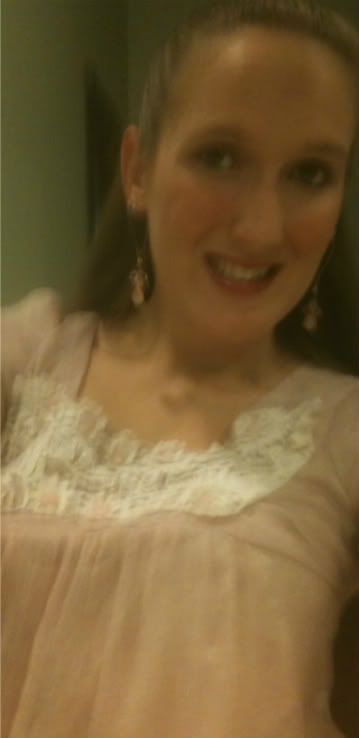 REMIX OUTFIT
Gap Wide Leg Khaki Pant They were a Christmas Gift (2010)
Earring From CR~4.00w/40% off
CL by Laundry Genuine Flat From DSW~ 39.95~ I got them for 27.96 after my employee discount
Hello Everyone. Happy Monday and Day 15Th of 30 for 30. I'm half way thou with my remixing. I still have 2 item that I haven't used yet but they will be coming out on Wednesday or Thursday. Once I'm done with this remixing I going to do a special post on this Pink Shirt. I have worn it with tons of different pants. I hope you all have a great work week.
Right now she is in the Top 8. Which she need to be in the Top 5 to win. The contest end on July 11th. You can vote once a day. Thank
I HOPE YOU ALL HAVE A GOOD MONDAY.